INeedCoffee contributor Eyal Rosen recently came up with a top 10 accessories list for coffee. Page no longer online. There are a few on the list for which there will be little disagreement.
Coffee Grinder – Amen! The path to every great coffee starts with the grinder.
Permanent Gold Coffee Filter – If you like drip coffee, I agree that this should be on your Top 10 Coffee Accessories list.
French Press – Penny for penny it is the best coffee brewing system ever invented. No disagreement from me. This belongs on the list.
Espresso machine and coffee maker cleaner powder – Yes, but with a caveat. I personally **love** espresso and if a fire broke out, I'd probably grab my espresso machine as I was heading out the door. My guests can walk themselves out. 🙂 However, I am not a fan of espresso machines under $500. Setting up an espresso savings fund would be a better idea.
There are a few on Eyal's list that I would never include in the Top 10 Coffee Accessories.
Coffee pods holster for a Keurig coffee maker – I don't own, nor desire to ever own, a single-serve pod coffee machine.
Handheld Milk frother – I had one of these many years ago. Junk. A good espresso machine will make this accessory obsolete.
Handpresso – I think this was listed as a joke. I've never played with one, so I will reserve judgment on how good it is. I strongly suspect it doesn't belong on a Top 10 Coffee Accessories List. The MyPressi seems like a better option for campers hell-bent on getting espresso shots with enough atmospheric pressure while "roughing it" in the outdoors.
What would I add to my Top 10 Coffee Accessories List that didn't make Eyal's list?
Electric Kettle – Being able to quickly heat water for coffee is essential. Don't waste your precious moments left on Earth waiting for water to boil. Get a good electric kettle.
Espresso Knock Box – I have to confess that I went a ** long time ** without a knock box. I was a fool. If you have an espresso machine, get a decent knock box.
Eva Solo – Very few people seem to know about the Eva Solo. It is my favorite non-espresso coffee brewer. Check out Eva Solo Coffee Brewing Tutorial to learn more about this brewer.

PINO Digital Kettle Pro

Resources
Top 10 Coffee Accessories List – Eyal's original list.
Eyal Rosen – Contributor page on INeedCoffee.com.
Troubleshooting French Press Coffee – My guide to improving your French Press coffee.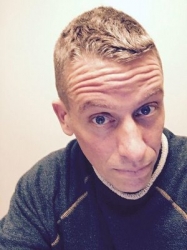 Latest posts by Michael Allen Smith
(see all)