The following photographs of Latte Art Etching were done over the course of three visits to Dubsea Coffee in White Center, Washington, which is just south of Seattle. The etching was done by barista and artist Joerael Julian Elliott. He no longer works there. I'm glad I brought my camera during my visits.
Feel free to use any image on this page for any purpose. Even commercial. I only ask that you link to INeedCoffee. Full Creative Commons license information is at the bottom of this article.

This work is licensed under a Creative Commons Attribution-ShareAlike 3.0 Unported License.
Resources
The Feet Under Our Ground… – Blog by Joerael Julian Elliott.
Dubsea Coffee – 9910 8th Avenue Southwest Seattle, WA 98106
Latte Art Gallery – INeedCoffee Photo gallery of traditional latte art.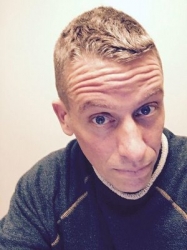 Latest posts by Michael Allen Smith
(see all)