Making great coffee at home is something that should be easy and inexpensive. With the right equipment and our Coffee Brewing Guide it is. A few months ago I created a list on Amazon called Essential Coffee Gear. I described the list as great coffee gear that won't break the bank. In this article, I'd like to introduce the items on the list and match them with brewing tutorials here on INeedCoffee.
French Press
Which French Press you pick is up to you. The important thing is to have one. Press Pot coffee is about as simple as gets. Grind the coffee coarse, add water just off boil, wait 3-4 minutes, plunge and pour. It is probably the easiest way to make an excellent cup of coffee. For more purchase guidance check out Buying a French Press – Picking The Right One.

Bodum 1923-16 Chambord 3-Cup Coffee Press
French Press Tutorial – Once you've bought your French Press, this tutorial will get you brewing.
Troubleshooting French Press Coffee – In the event your coffee isn't wonderful, follow this troubleshooting guide.
Aeropress Coffee
At less than $30, the Aeropress makes an amazing cup of coffee.

AeroPress Coffee and Espresso Maker with Bonus 350 Micro Filters
The Upside Down AeroPress Coffee Brewing Tutorial – A detailed tutorial that explains the inverted brewing method along with tips on grind, brewing times and temperature.
AeroPress Coffee Maker Tutorial – A step by step tutorial on making coffee with the Aeropress.
The Chemex
This classic pour over coffee brewer just requires a filter and some hot water. If you are moving away from a plastic drip coffee brewer, this may be the ideal brewer for you. It has a cleaner taste than the french press.

Chemex Drip Coffee Carafe – 6 Cup
Chemex Brewing – This brewing tutorial has been updated with new text and photos three times now.
Eva Solo Coffee Maker
The Eva Solo isn't as well known as other coffee brewers, but it combines the best elements of other brewers to produce what I think is the cleanest and richest coffee one can make. It costs a little more than the Chemex and the French Press, but I think it is worth it.

Eva Solo Cafe Solo Coffee Maker Designer Coffee – 1.0 L
Electric Variable Temperature Kettle with Gooseneck
Throw out your old kettles. They are too slow. Life is so much sweeter when the water you heat for coffee happens quickly. The variable temperature is a great feature if you also brew tea, which has a wide variance of optimal temperatures. The gooseneck spot allows for a more precise even water flow for pour-over coffee brewing methods.

Bonavita 1-Liter Variable Temperature Digital Electric Gooseneck Kettle (AMAZON USA)
Drip Coffee Maker with Thermal Carafe
Drip coffee makers have come along way in recent years. They now brew at higher temperatures, have a more even extraction and brew directly into a thermal carafe. The days of having a glass coffee pot cooking on a warming plate for hours are over. The Bonavita, Behmor Brazen and Technivorm are three of the best new wave drip coffee brewers.

Bonavita BV1800TH 8-Cup Coffee Maker with Thermal Carafe
The Toddy Cold Brew System
There are other cold brew systems available today and you can even make your own. Toddy is the original and it is pretty inexpensive. Cold brewed coffee is a favorite for coffee drinkers that have problems with acidity.
Tips For Quick and Easy Iced Coffee – Although the Toddy makes a good hot beverage, it excels for iced coffee.
Rancilio Silvia Espresso Machine
The most expensive item on the list will pay for itself many times over. Instead of dropping $3-$5 every time you walk into a coffee shop for an espresso based beverage, why not make your own drinks at home? You'll also want to get the Rancilio Rocky Grinder. An espresso machine of this caliber needs a higher grade grinder.

Rancilio Silvia Espresso Machine – New 2009 Model V3
Rancilio Silvia Espresso Machine Tips – A brewing tutorial by Ryan Jacobs.
Bean Grinders
The importance of grinding your coffee can not be understated. It is the single most important thing you can do to improve your coffee quality. Below are two grinders. The Cuisinart is my ghetto pick. It is cheap and extremely loud, but it works if you are on a very low budget. People in the industry have told me that The Virtuoso is the best non-espresso coffee grinder on the market. For espresso you'll need something better, like the Rancilio Rocky Grinder. With grinders you get what you pay for.

Cuisinart DBM-8 Supreme Grind Automatic Burr Mill (CCM-16PC1)
Specialized Coffee Brewers
The Clever Coffee brewer is gaining popularity as an excellent way to make a single cup of coffee. Place the filter with the ground coffee into the brewer. Add hot water. Wait a few minutes and then place the brewer on your mug. This will open the bottom part of the brewer allowing the coffee to brew directly into your mug.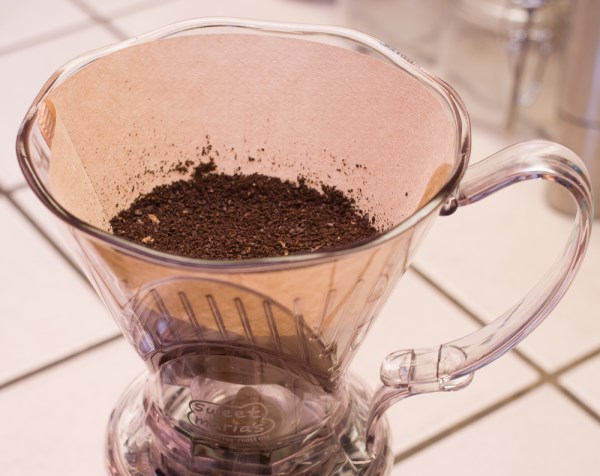 For more information read Clever Coffee Dripper Review.
The Bialetti Stovetop Espresso Maker is used to make Cuban coffee. The Ibrik is used for Turkish Coffee and for Vietnamese Coffee you will need a coffee filter set.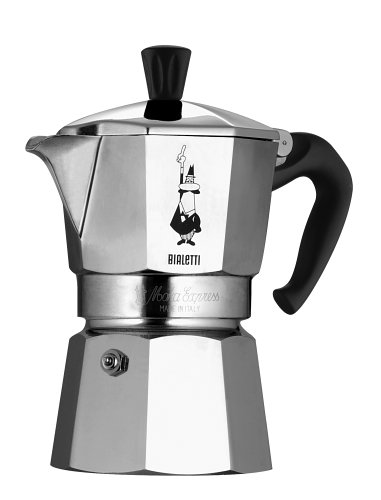 Bialetti 6799 Moka Express 3-Cup Stovetop Espresso Maker
Cafe Cubano (Cuban Coffee) – Cuban coffee brewing tutorial.
Preparing a Traditional Turkish Coffee – Turkish coffee brewing tutorial.
How to Brew Vietnamese Iced Coffee
The Full List
The Essential Coffee Gear list has a few more items and comments. I hope this list was helpful. INeedCoffee has an affiliate relationship with Amazon. Purchases that start here will help support this website. Thank you!
Michael Allen Smith is both a coffee fanatic and a web developer. In April 1999, he combined these two interests and started the coffee website INeedCoffee.com.
Latest posts by Michael Allen Smith (see all)